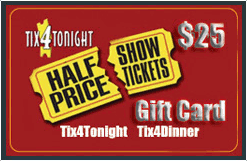 Today in Las Vegas
(Fri, 21 Jul 2017 19:26:34 )
(Sat, 22 Jul 2017 00:27:08 )
(Thu, 20 Jul 2017 21:35:00 )
(Sat, 22 Jul 2017 00:51:32 )

Las Vegas judge recalls testifying in OJ's murder trialLas Vegas Review-Journal

"I don't think there's any criminal case that ever occurred that matches what the O.J. Simpson case was to our collective cultural history," Delaney, who presided over the murder trials of Las Vegas performer Jason "Blu" Griffith and Strip killer Ammar

...
(Sat, 22 Jul 2017 02:39:59 )

Las Vegas Aces confident about retaining American Legion state titleLas Vegas Review-Journal

Desert Oasis, or the Las Vegas Aces, as the team calls itself during the summer season, won the 2016 American Legion state title and has every intention of repeating when the tournament begins Saturday. The Aces will open against the Las Vegas Patriots

...
(Fri, 21 Jul 2017 23:03:45 )

10 best things to do this weekend in Las Vegas — July 21-23Las Vegas Review-Journal

It's a great week for fandoms in Las Vegas. Loyal followers of the hugely popular "Gilmore Girls" TV show can meet one of the actors right where he belongs — in a coffee shop. See Scott Patterson, better known as Luke Danes, perform an acoustic

...
(Fri, 21 Jul 2017 19:01:17 )
(Fri, 21 Jul 2017 22:11:49 )
(Fri, 21 Jul 2017 23:37:48 )
(Fri, 21 Jul 2017 20:03:56 )
| | |
| --- | --- |
| Same-day half-price tickets for Las Vegas' top shows | |
| Ceremonies, Receptions, and Banquets. Rainbow Gardens. | |
Entertainment


Concerts
Parks
Museums
Kids Stuff
Comedy Clubs
Shopping

Weddings


Caterers
Chapels
Limo Services
Reception Halls

Weather