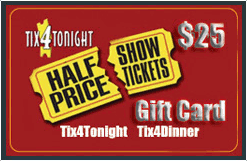 Today in Las Vegas
(Fri, 15 Dec 2017 17:58:16 )
(Fri, 15 Dec 2017 16:36:35 )

Unfinished Fontainebleau on Las Vegas Strip becomes Project BlueLas Vegas Review-Journal

It has been more than three months since the Fontainebleau sold for $600 million, and there's still no word from the buyers on what they will do with it. But they've taken steps to resume construction and have a new name for the undertaking: Project

...
(Fri, 15 Dec 2017 16:34:33 )

Las Vegas morning update for Friday, December 15th — VIDEOLas Vegas Review-Journal

1. Southbound Interstate 15 was backed up past the spaghetti bowl this morning after a pedestrian was hit near the Las Vegas Strip. The man was hit just before 5:30 a.m. on southbound I-15 near Tropicana Avenue. The left three lanes of the highway are

...
(Fri, 15 Dec 2017 14:52:00 )

Las Vegas Bowl preview: Boise State vs. OregonUSA TODAY

"Nobody's counting though," quipped coach Bryan Harsin, who calls his team's Las Vegas Bowl meeting with Pac-12 Oregon "a great matchup" even with the news that Oregon head coach Willie Taggart is leaving to take his dream job at Florida State. Co

...
(Fri, 15 Dec 2017 16:23:16 )

Why Warriors are a 'headache' for Las VegasESPN

They are bored. They have bigger fish to fry." Statistically, the Warriors are among the NBA's most unpredictable teams this season. On average, their final scores land 10.5 points away from the point spread, according to Rob Nelson of ESPN Stats

...
(Fri, 15 Dec 2017 05:51:24 )
(Fri, 15 Dec 2017 16:36:35 )

Coroner IDs man killed at southeast Las Vegas apartmentLas Vegas Review-Journal

Police said 38-year-old Kevin Alexander Jr. was shot Tuesday at his apartment complex in the 4600 block of

Vegas

Valley Drive, near Nellis Boulevard. A man who appeared to be wearing a bulletproof vest shot at Alexander's apartment from the outside

...
(Thu, 14 Dec 2017 22:21:11 )
(Thu, 14 Dec 2017 18:22:32 )

Newtown, Orlando, Las Vegas . . .New York Times

Every time there is a mass shooting in America, Republican members of Congress refuse to discuss gun control, claiming that gun control advocates are trying to politicize the issue at a time of national grieving. "Now is not the time," they say. It has

...
(Fri, 15 Dec 2017 03:09:45 )

Steve Wynn 'warehousing' former Alon site in $336M purchaseLas Vegas Review-Journal

Casino developer Steve Wynn's namesake company announced late Wednesday night that it reached a deal to acquire about 38 acres of land across Las Vegas Boulevard from the Wynn Las Vegas for $336 million. The sale is expected to close in the first

...
(Fri, 15 Dec 2017 02:58:38 )