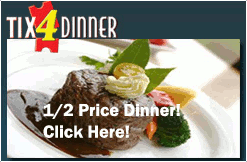 Today in Las Vegas
(Thu, 20 Sep 2018 10:12:43 )
(Thu, 20 Sep 2018 08:23:34 )
(Thu, 20 Sep 2018 06:50:46 )
(Thu, 20 Sep 2018 05:34:01 )

Fire in palm trees closes Paradise Road in central Las VegasLas Vegas Review-Journal

A fire along Paradise Road in the central valley closed the street Wednesday night, Las Vegas police said. The fire was on the 2000 block of Paradise Road, said Metropolitan Police Department Lt. David Gordon. Both directions of Paradise Road were

...
(Wed, 19 Sep 2018 21:32:27 )

Sprouts Market will open new store in southwest Las VegasLas Vegas Review-Journal

Sprouts Farmers Market will open its next Las Vegas area location Oct. 3. The 30,000-square-foot store near the intersection of Rainbow Boulevard and Warm Springs Road will open at 7 a.m. It will be Sprouts' 10th store in the valley. The first 200

...
(Wed, 19 Sep 2018 23:43:00 )
(Wed, 19 Sep 2018 11:18:59 )
(Thu, 20 Sep 2018 00:31:03 )
(Thu, 20 Sep 2018 02:09:37 )
(Wed, 19 Sep 2018 23:22:03 )
(Wed, 19 Sep 2018 17:33:33 )
| | |
| --- | --- |
| Same-day half-price tickets for Las Vegas' top shows | |
| Ceremonies, Receptions, and Banquets. Rainbow Gardens. | |
Entertainment


Concerts
Parks
Museums
Kids Stuff
Comedy Clubs
Shopping

Weddings


Caterers
Chapels
Limo Services
Reception Halls

Weather