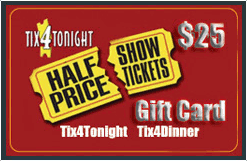 Today in Las Vegas
(Wed, 23 May 2018 09:45:11 )
(Wed, 23 May 2018 05:34:00 )
(Tue, 22 May 2018 21:34:14 )
(Tue, 22 May 2018 18:54:00 )
(Wed, 23 May 2018 06:59:48 )
(Tue, 22 May 2018 19:36:13 )
(Tue, 22 May 2018 19:03:00 )
(Wed, 23 May 2018 01:34:55 )

Toddlers among 4 people hit by car, hospitalized in Las VegasLas Vegas Review-Journal

A 2-year-old girl is in critical condition after she, her mom, a 3-year-old and a 2-month-old were hit by a vehicle Tuesday afternoon in central Las Vegas, police said. The four were hit about 4:35 p.m. while crossing in a crosswalk near Maryland

...
(Wed, 23 May 2018 02:28:07 )
(Tue, 22 May 2018 13:01:43 )
(Tue, 22 May 2018 20:17:22 )

Jury awards $540K after 2013 attack at North Las Vegas schoolLas Vegas Review-Journal

A Las Vegas jury has awarded a total of $540,000 to three former Canyon Springs High School students who were attacked during a 2013 event. In a verdict reached late Monday, jurors found the Clark County School District and the school's former

...
| | |
| --- | --- |
| Same-day half-price tickets for Las Vegas' top shows | |
| Ceremonies, Receptions, and Banquets. Rainbow Gardens. | |
Entertainment


Concerts
Parks
Museums
Kids Stuff
Comedy Clubs
Shopping

Weddings


Caterers
Chapels
Limo Services
Reception Halls

Weather