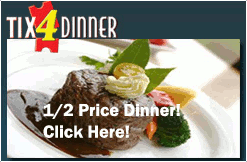 Today in Las Vegas
(Fri, 30 Sep 2016 00:10:26 )
(Thu, 29 Sep 2016 18:56:57 )
(Thu, 29 Sep 2016 18:05:02 )

5 spots in Las Vegas to celebrate National Shake Month in OctoberLas Vegas Review-Journal

Just like the classic dessert, the shake is made with sauteed bananas, Myers' dark rum, caramel sauce and hard caramel, $13. small pic description goes here. Somoa! Elixxr — Hexx Kitchen + Bar, Paris Las Vegas. Inspired by the Girl Scout cookie, it's

...
(Thu, 29 Sep 2016 07:40:10 )

Las Vegas hotel workers call for boycott of all Trump productsNew York Daily News

A Nevada restaurant workers union is calling on a nationwide boycott of all things Donald Trump in light of the Republican nominee refusing to negotiate a new contract with more than 500 eligible workers at his high-rise Las Vegas hotel. "After a

...
(Thu, 29 Sep 2016 16:56:53 )
(Fri, 30 Sep 2016 00:38:38 )
(Thu, 29 Sep 2016 02:53:28 )
(Tue, 27 Sep 2016 15:42:06 )

Courtney Cole Shares Las Vegas PlaylistRollingStone.com

Cole, who toured with Miranda Lambert last year and is next headed out on the road with Eric Paslay, will take a detour to Las Vegas this weekend for Route 91. She teamed with us to make a playlist celebrating country music's big Sin City takeover

...
(Thu, 29 Sep 2016 16:04:03 )
(Thu, 29 Sep 2016 16:19:03 )
| | |
| --- | --- |
| Same-day half-price tickets for Las Vegas' top shows | |
| Ceremonies, Receptions, and Banquets. Rainbow Gardens. | |
Entertainment


Concerts
Parks
Museums
Kids Stuff
Comedy Clubs
Shopping

Weddings


Caterers
Chapels
Limo Services
Reception Halls

Weather