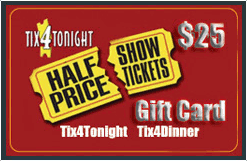 Today in Las Vegas
(Fri, 16 Nov 2018 03:02:08 )
(Thu, 15 Nov 2018 17:21:00 )
(Thu, 15 Nov 2018 16:12:57 )
(Thu, 15 Nov 2018 21:45:47 )
(Thu, 15 Nov 2018 22:08:00 )
(Thu, 15 Nov 2018 07:41:29 )
(Fri, 16 Nov 2018 00:52:00 )
(Fri, 16 Nov 2018 01:23:00 )

Prosecutors want death penalty in killings of Las Vegas touristsLas Vegas Review-Journal

Prosecutors announced Thursday that they plan to seek the death penalty for a man accused of killing two Vietnamese tourists in a Strip hotel room. Julius Trotter, 31, was indicted Thursday on two counts of murder, two counts of robbery and one count

...
(Thu, 15 Nov 2018 13:00:52 )
(Thu, 15 Nov 2018 20:40:00 )
(Fri, 16 Nov 2018 00:01:00 )

Man acquitted of murder sentenced for Las Vegas burglaryLas Vegas Review-Journal

A man who faced the death penalty for half a decade could be freed within months. District Judge Douglas Herndon sentenced Maurice Sims to four to 10 years behind bars on Thursday, but Sims already has served more than six years in jail. In September

...
| | |
| --- | --- |
| Same-day half-price tickets for Las Vegas' top shows | |
| Ceremonies, Receptions, and Banquets. Rainbow Gardens. | |
Entertainment


Concerts
Parks
Museums
Kids Stuff
Comedy Clubs
Shopping

Weddings


Caterers
Chapels
Limo Services
Reception Halls

Weather