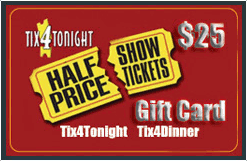 Today in Las Vegas
(Thu, 21 Jun 2018 04:18:36 )
(Wed, 20 Jun 2018 22:52:30 )
(Wed, 20 Jun 2018 16:47:12 )
(Wed, 20 Jun 2018 19:53:19 )
(Wed, 20 Jun 2018 13:52:52 )

San Francisco startup buying, selling houses in Las VegasLas Vegas Review-Journal

Opendoor, which has been operating in Las Vegas since last year, isn't the only company that offers a fast way to sell a house. But its wheeling and dealing comes amid a steep shortage of available listings in the Las Vegas Valley, fast-rising prices

...
(Wed, 20 Jun 2018 21:02:55 )
(Wed, 20 Jun 2018 15:52:03 )
(Thu, 21 Jun 2018 00:15:00 )
(Wed, 20 Jun 2018 21:07:48 )

Las Vegas could spend $200K fighting Badlands golf course lawsuitsLas Vegas Review-Journal

The Las Vegas City Council authorized Wednesday up to $200,000 to hire outside attorneys to defend the city in multiple lawsuits filed over rejected plans to develop the Badlands golf course. The vote authorizes the city to spend up to $100,000 in

...
(Wed, 20 Jun 2018 13:04:24 )
(Wed, 20 Jun 2018 22:37:29 )
| | |
| --- | --- |
| Same-day half-price tickets for Las Vegas' top shows | |
| Ceremonies, Receptions, and Banquets. Rainbow Gardens. | |
Entertainment


Concerts
Parks
Museums
Kids Stuff
Comedy Clubs
Shopping

Weddings


Caterers
Chapels
Limo Services
Reception Halls

Weather