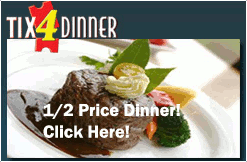 Today in Las Vegas
(Mon, 24 Apr 2017 17:11:59 )

Snake bites on the rise in Las VegasKTNV Las Vegas

Vegas residents, especially pet owners, should keep their eyes out for a few slithery friends. Local veterinarians are warning Las Vegas locals to keep a close eye on their surroundings because there's been an uptick on snake bites in the area. Vet

...
(Mon, 24 Apr 2017 20:20:20 )

Judge declares mistrial in Bundy Ranch standoff caseLas Vegas Review-Journal

Carol Bundy, wife of rancher Cliven Bundy, second right, and her daughters Stetsy Cox, left, and Bailey Louge, second left, read the jury's verdict outside Lloyd George U.S. Courthouse on Monday, April 24, 2017, in Las Vegas. Bizuayehu Tesfaye

Las
(Mon, 24 Apr 2017 21:03:35 )
(Mon, 24 Apr 2017 11:32:00 )

Satellite system may modify routes for Las Vegas airportsLas Vegas Review-Journal

Airplanes might soon glide into Las Vegas via a satellite system that would likely make jobs easier for pilots and air traffic controllers. The Federal Aviation Administration wants to track aircraft more accurately by creating a series of new

...
(Mon, 24 Apr 2017 19:57:26 )
(Mon, 24 Apr 2017 16:00:54 )
(Mon, 24 Apr 2017 18:54:00 )
(Mon, 24 Apr 2017 19:48:00 )
(Mon, 24 Apr 2017 15:26:34 )
(Mon, 24 Apr 2017 13:40:32 )
| | |
| --- | --- |
| Same-day half-price tickets for Las Vegas' top shows | |
| Ceremonies, Receptions, and Banquets. Rainbow Gardens. | |
Entertainment


Concerts
Parks
Museums
Kids Stuff
Comedy Clubs
Shopping

Weddings


Caterers
Chapels
Limo Services
Reception Halls

Weather