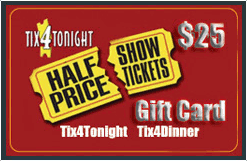 Today in Las Vegas
(Wed, 31 Aug 2016 11:09:44 )
(Wed, 31 Aug 2016 20:51:00 )
(Wed, 31 Aug 2016 01:00:51 )
(Wed, 31 Aug 2016 18:42:47 )
(Wed, 31 Aug 2016 21:15:00 )

Body of Las Vegas woman found in Death Valley National ParkLos Angeles Times

In what appears to be the second heat-related fatality in Death Valley National Park this year, the body of a motorist was found Sunday five miles from a little-used road. Linda Pi-Wei Hung, 40, of Las Vegas, was last heard from Saturday afternoon on

...
(Wed, 31 Aug 2016 14:00:07 )
(Wed, 31 Aug 2016 19:55:00 )
(Wed, 31 Aug 2016 06:03:16 )
(Tue, 30 Aug 2016 18:00:27 )

Las Vegas man accused of video post threatening terror attackKLAS-TV

A Las Vegas man who police say posed in battlefield gear and assault weapons for an internet video saying he intended to shoot "Satanists" and "homosexuals" is due to face a judge this week on terror threat and conspiracy charges. A defense attorney

...
(Wed, 31 Aug 2016 15:00:15 )
| | |
| --- | --- |
| Same-day half-price tickets for Las Vegas' top shows | |
| Ceremonies, Receptions, and Banquets. Rainbow Gardens. | |
Entertainment


Concerts
Parks
Museums
Kids Stuff
Comedy Clubs
Shopping

Weddings


Caterers
Chapels
Limo Services
Reception Halls

Weather